Car and Driver Names the Subaru BRZ as One of its 10Best for 2022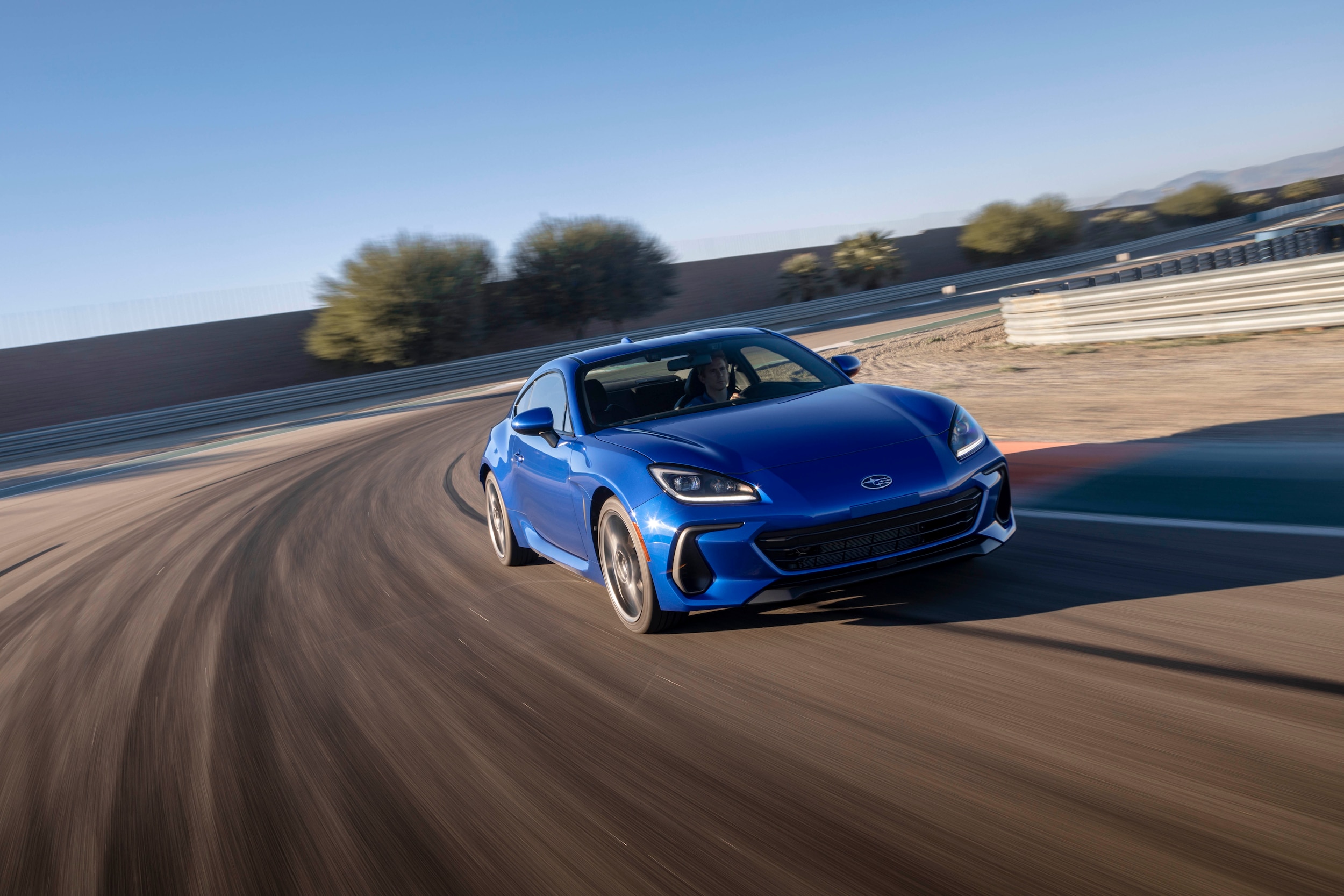 When it comes to a trustworthy automotive authority, most folks immediately think of Car and Driver magazine, as they are one of the most longstanding and reliable automotive news sources out there. That being said, automotive enthusiasts tend to hold Car and Drivers' annual 10Best list in extremely high regard, making it quite the honor to land on said list.
Joining the ranks of legends, Subaru has found themselves on Car and Driver's 10Best list for 2022, with their BRZ as one of the top vehicles. The BRZ is Subaru's only rear-wheel-drive car, and it has quite the cult following, which most likely helped land the BRZ on the 10Best list. Subaru's rear-wheel-drive boxer engine-powered sports coupe is a fun drive and a great value, so it's no surprise that Car and Driver have named it one of its 10Best cars for 2022.
If you're located in the Erie area and looking to get your hands on the 2022 Subaru BRZ, New Motors is the Subaru dealership for you. At New Motors we have the largest selection of new, pre-owned and certified pre-owned Subarus available in the Erie area, so stop in today!
A BRZ Journey
First introduced in 2012, the Subaru BRZ is a tiny, rear-wheel-drive, sports coupe that makes the most of its 2.4-liter four-cylinder Boxer engine. Acting as Subaru's only rear-wheel-drive vehicle, the BRZ is as unique as it is fun to drive, giving you a different take on what a Subaru really is. This sports coupe is not your average, rally-going Subaru, as it doesn't have a beefy suspension for dirt trails or a turbocharged engine to rip through straightaways.
Despite being a far departure from the norm at Subaru, the BRZ has still developed quite the following, with it's fans seeming more like a cult at some points even. The feverish devotion to the Subaru BRZ is one that can simply be explained by one word, fun. That's right, the Subaru BRZ isn't special because it's got the newest turbo technology or the fastest 0-60 time, it's special because it's plain old fun to drive. The small naturally aspirated 2.4-liter engine that powers the BRZ is great to throw around corners, with the BRZ's rear wheels fighting to keep the backend straight every time.
Being fun to drive was one of the many factors that Car and Driver judged the 10Best cars upon, with the Subaru BRZ being a true stand out from the crowd. Criteria like mission fulfillment, road manners, and all-around value were also that upon which the Subaru BRZ was judged, and once again it set itself apart from the pack. Outperforming its competition is nothing new for Subaru, and the BRZ happily carries on that tradition.
"Car and Driver is a renowned automotive publication, and we are honored that their experts recognize the performance of the BRZ," said Thomas J. Doll, President and CEO, Subaru of America, Inc. "This recognition instills the reliability and value of our pure sports car embedded with Subaru DNA."
"A pure sports car" is one good way to describe the Subaru BRZ, as it embodies what sports cars were originally all about, fun. When you get behind the wheel of this rear-wheel-drive Subaru, you'll be hard-pressed to not smile, as it immediately exhilarates your senses when you step on the gas. Have you ever wondered why guys like Travis Pastrana get behind the wheel and race? You'll find out why when you drive the 2022 Subaru BRZ, one of Car and Driver's 10Best Vehicles of 2022.
Making your way to the top of the Car and Driver 10Best list is no easy feat, and there is plenty of stiff competition along the way. However, the BRZ was able to survive those dogfights, going up against all cars with a base price of less than $90k, which casts a pretty wide net. Up against over 65 competitors, including the automotive titans of Honda and Toyota, the Subaru BRZ put on a fantastic performance and landed at the top of the 10Best list.
Built on the legendary Subaru name and powered by an all-new 288-horsepower 2.4-liter naturally aspirated Boxer engine, the 2022 BRZ is your Car and Driver 10Best vehicle for 2022. Come on down to New Motors and see why Car and Driver hold the 2022 BRZ in such high regard.
Get Yours Today!
If you want to get your hands on one of Car and Drivers 10Best cars, the 2022 Subaru BRZ, you'll want to stop in at New Motors located in Erie, PA. At New Motors we have the best selection of new, pre-owned and certified pre-owned Subarus in the Erie area. Come on in today and test drive the all-new 2022 Subaru BRZ, here at New Motors!