INTRODUCING PERMASAFE - PERPETUAL ANTIMICROBIAL SURFACE AND AIR PROTECTION SYSTEM
Did you know 100% of infectious diseases are caused by germs, or "microbes," and 80% of people suffering from one contracted it by touching an infected surface by hand?
So, minimizing our chances of getting sick should be easy. Either Eliminate all contact with everything that's ever been touched by anyone, OR, Eliminate the microbes themselves ... a simple sounding but equally impossible task. Until now.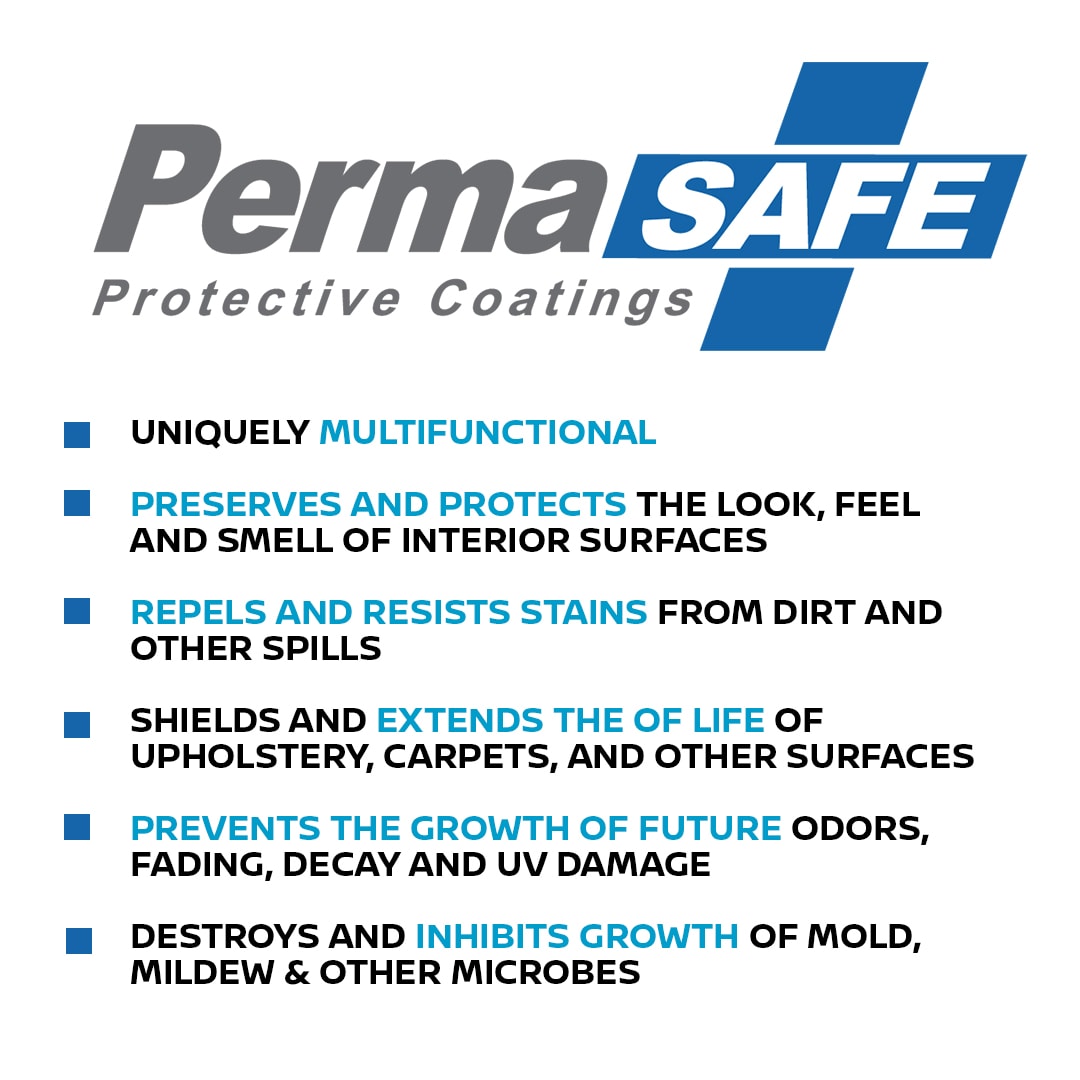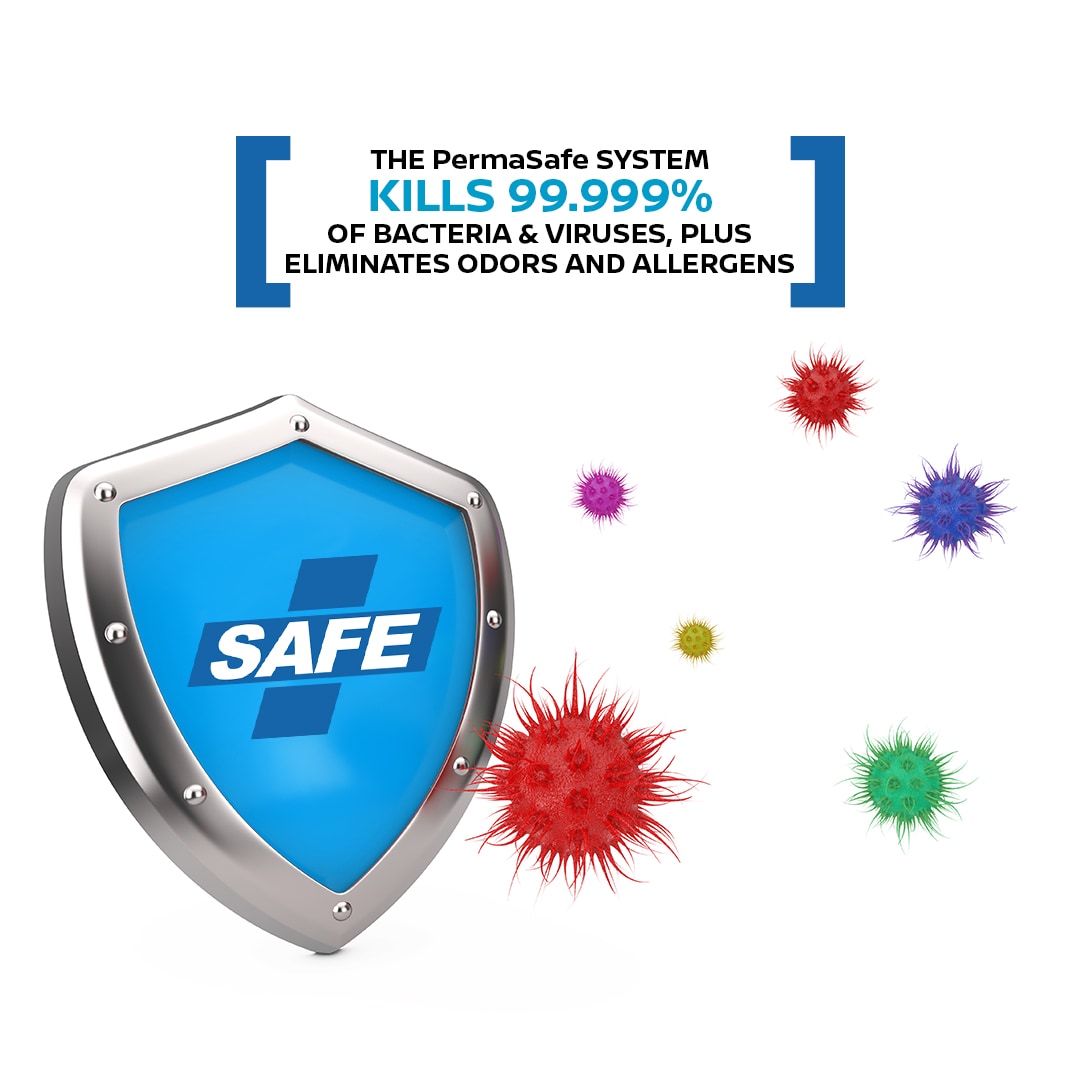 While conventional disinfectants are very effective at killing microbes, they're shockingly ineffective at keeping them away.
Because regular disinfectants kill microbes with toxic chemicals, they must evaporate quickly to avoid also harming people and pets. Unfortunately, as soon as they disappear, so does their ability to kill germs, rendering them useless the moment a treated surface is touched, sneezed or coughed on.
PermaSafe not only disinfects, but also provides continuous antimicrobial protection via a patented chemicalfree "electro-mechanical" process.
PermaSafe permanently bonds to surfaces covering them with millions of positively-charged antimicrobial "spikes." Microbes deposited on a treated surface are electrostatically pulled onto the spikes and destroyed, as the spikes rupture their cell walls and electrocute them.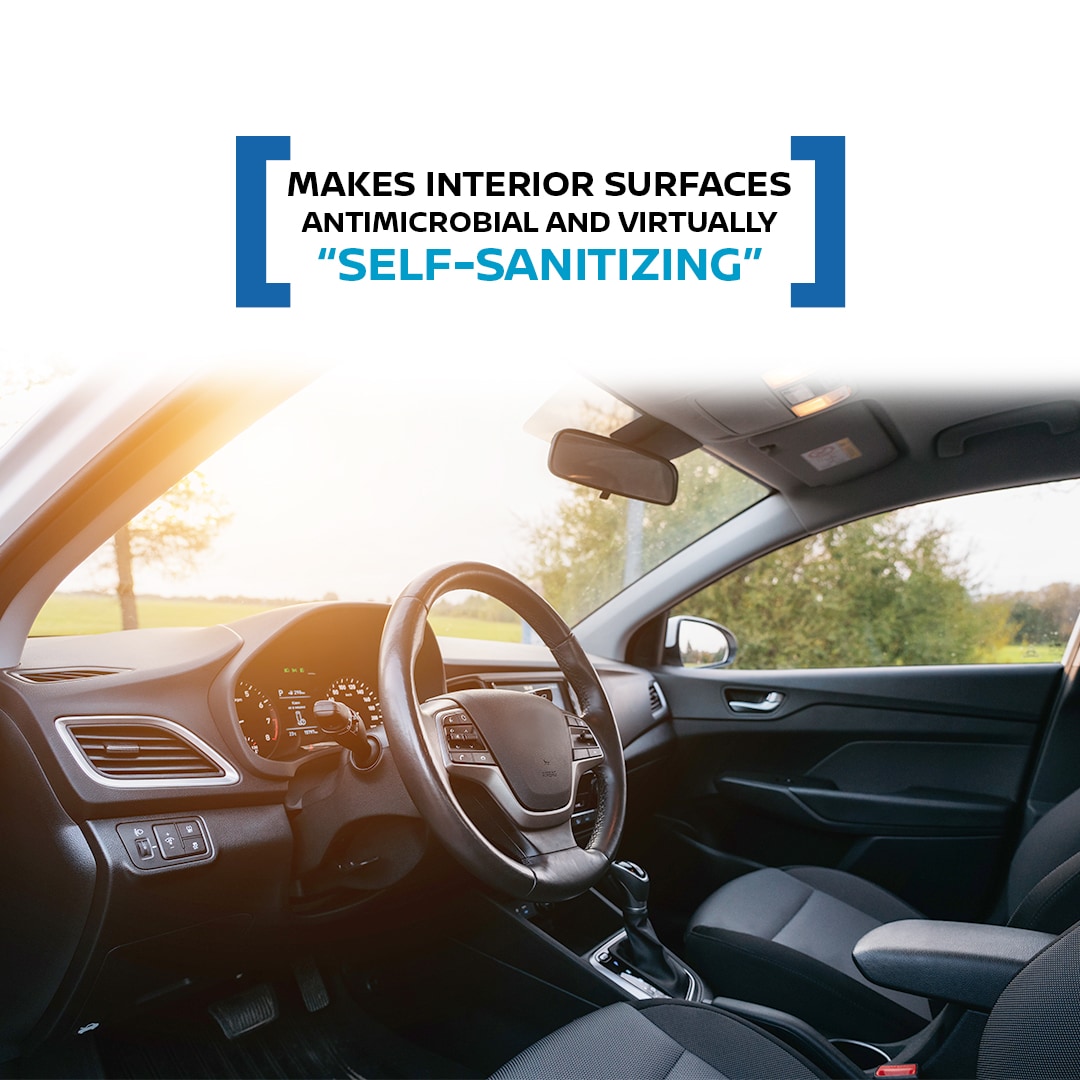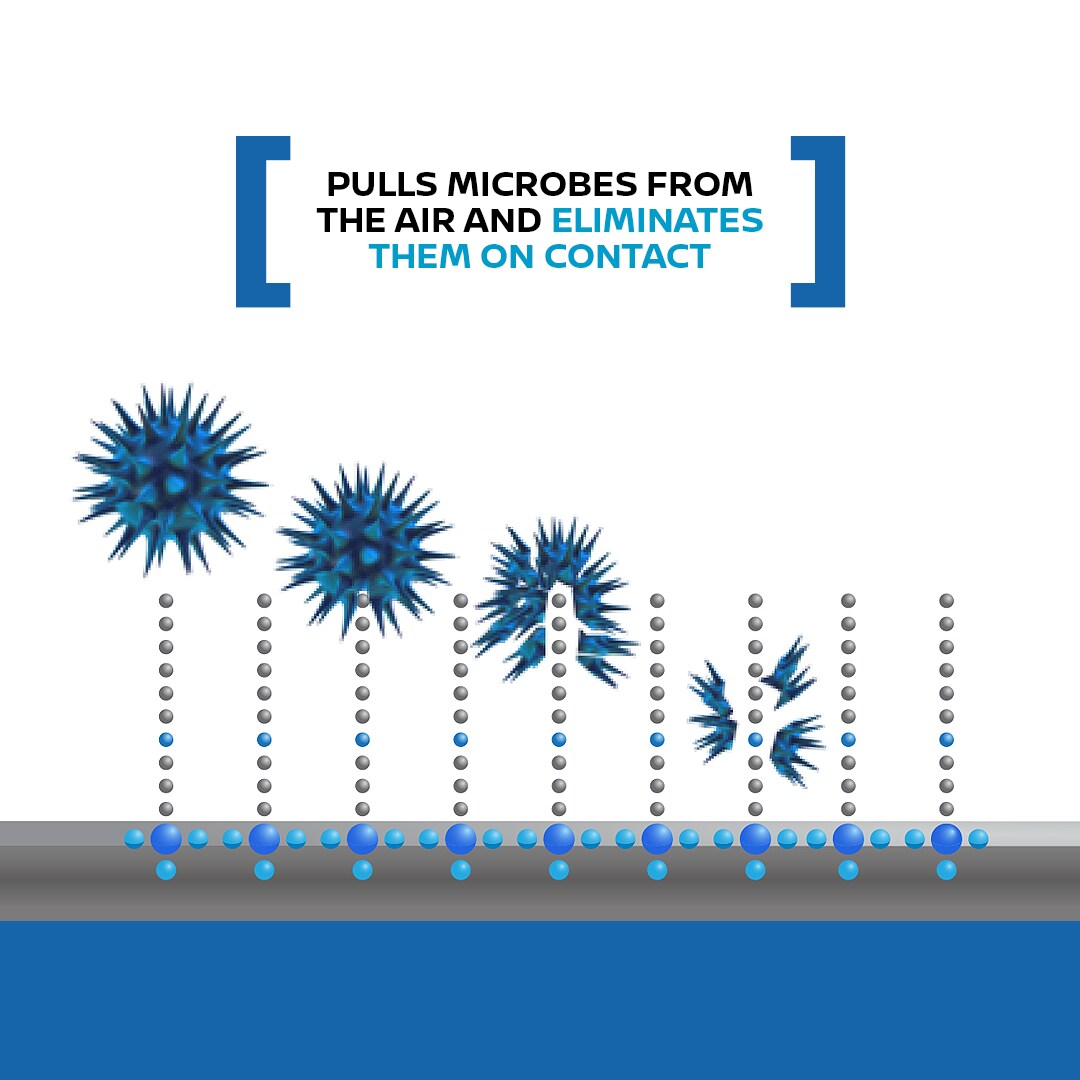 At New Motors in Erie, PA, we have your safety in mind at all times. We want to make sure that your vehicle service and purchasing experience is done the right way, the safe way.
Feel free to schedule your vehicles service today! Or if you're ready to buy, please check out our great selection of both new and certified pre-owned vehicles available. New Motors is located in Erie, PA, also serving Meadville, Edinboro, Waterford and the surrounding areas. We look forward to seeing you!