At New Motors customer service and care is our number one priority throughout the entire sales process and it doesn't end with just the sale. We offer the highest quality products and services to our customers. We have the New Vehicle or used vehicle that you are looking for! New Motors is located in Erie, PA but we also serve the Meadville, Edinboro, Waterford and Fairview regions.
At New Motors we make our pledge to you to make sure that you're back on the road with affordability, reliability, and style. For more information give us a call at 844-338-9532 or visit our Contact page. We look forward to seeing you!
New Motors Pledge Package
What helps set us apart from all the rest at New Motors is our New Motors Pledge package. The New Motors Pledge includes the following for every new and used vehicle purchased: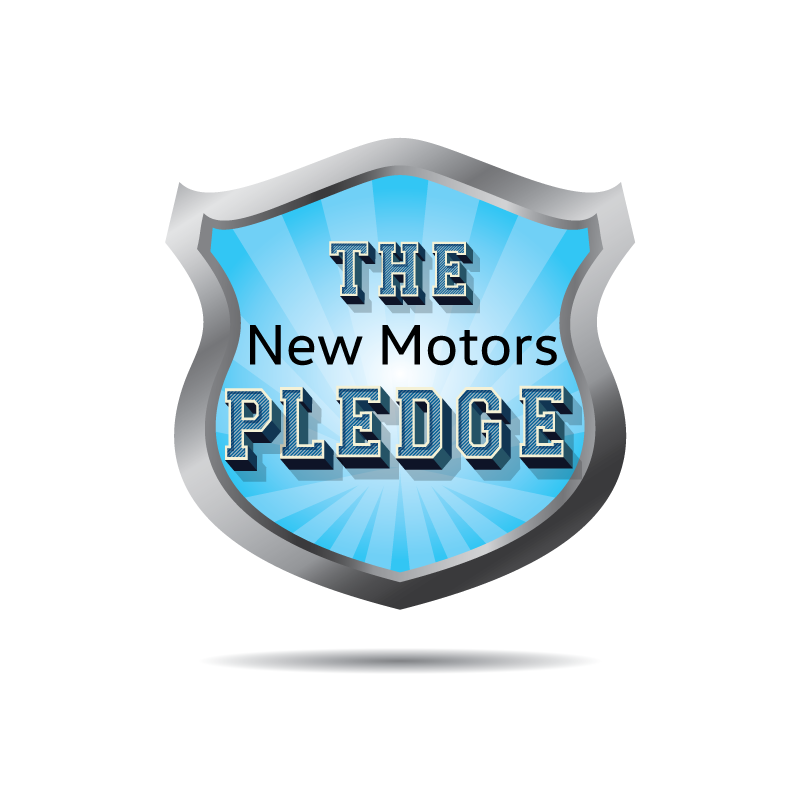 Free State Inspections on Leased Vehicles
At New Motors, receive free inspections for your entire lease on every vehicle leased at New Motors (including New Motors Volkswagen, New Motors BMW and New Motors Subaru)! Excluding emissions and sticker fees.
To Exchange or Return you vehicle,  you must notify New Motors prior to 5 P.M. EST on the 3rd Calendar day after the delivery date of your vehicle. The return policy is Void if the vehicle has been in an accident or damaged, modified or altered from the condition it was delivered, and/or a lien has been put on the vehicle. If the vehicle has over 200 miles from the odometer statement at delivery, every additional mile will be charged at $1.00 per mile. If you chose to exchange your vehicle, the 2nd vehicle will NOT come with a 3 day return policy.

40+ Loaner Vehicles Available
10% off Accessories (1st year)


Free car wash every service visit
Courtesy Shuttle Available


2 dedicated delivery/product specialists on staff
Complimentary High Speed Wi-fi Internet


Complimentary Beverages and snacks